Our products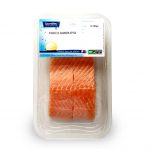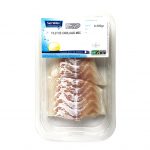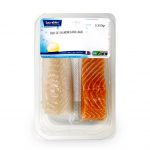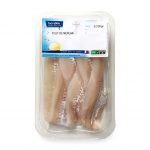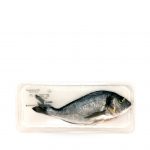 Salmon :
We offer a large range of cuts on salmon : fillets, loins, darnes and many others. We cut the salmon according to the different specifications the customers give us. Frais Embal offers a large range of Salmon.
White fish :
The different species on offer are : COD, HAKE, SAITHE, WHITING, CUTLASSFISH, HALIBUT, REDFISH, BLUE LING, RED MULLET, ..
According to our customers' demands we offer different cuts depending on the species :
without flank, with flank, boneless, portionned, (filet, loin,…)
Manufactured products :
Our fish expertise allows us to offer a varied range of manufactured products
Frais Embal supplies restaurants and territorial authorities. We can offer products in line with this industry's needs. Among the restaurants, we offer an adapted commercial restaurant range with our different formats of
crates and trays. For the territorial collectivities, a range has been put forward in order to respect their main requirements : skinless and boneless.